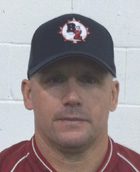 Co-founder and Director of Baseball Operations at The Baseball Zone and Co-owner of SST Mississauga.
Inducted into the Peterborough and District Sports Hall of Fame in 2008.
Played Internationally as a member of the Canadian National Team, including the 1988 Seoul Olympics, 1987 and 1991 Pan American Games, and 1985 and 1991 Intercontinental Cups.
League award winner and record-holding member of championship teams with the Toronto Maple Leafs of the Inter-County Baseball League.
Attended and excelled in baseball at Cuyahoga Community College in Ohio and the University of British Columbia as a member of the National Baseball Institute.
All-Region first team, 1985, Cuyahoga Community College.
Manager, Team Canada Juniors, 1998.
Hitting Coach, Team Canada Juniors, 1996, 1997, World Championships, 3rd place.
Hitting Coach, Team Canada Seniors, 1995.
Hitting Coach, 2001 Canada Summer Games, Silver Medal.
Manager, Team Ontario, 2005 Canada Summer Games, Gold Medal.
Named Canadian Coach of the Year, 2005.
Coached and Managed the Croatian National Team, Karlovac Keltics, Croatia and Montpellier Barracudas, France.
Managed Croatian National Team, 2007 Olympic Qualification Tournament, Barcelona, Spain.
Coaches at Tournament 12.
Has coached and played in 17 countries worldwide.
Started the University of Toronto baseball program in 1996.
Invited to Spring Training with the Toronto Blue Jays as a guest coach in 1997.
Served as a scout for the New York Yankees and Tampa Bay Devil Rays.
Managed the Toronto Maple Leafs of the Inter-County League, 2001. Named Manager of the Year.
Managed Brantford Red Sox of the Inter-County League 2003-2006. Named Manager of the Year, 2003 and 2004. Won League Championship 2006.
VP and General Manager, Brantford Red Sox, 2007-current; 2008-2012 Inter-County Champions.
Currently 17U Manager and Director of Player Development for Terriers Baseball.
Instructed for more than 19 years.
Among the many pupils of his programs are one of only six Canadians ever drafted in the first round of the MLB draft, as well as over 200 other professionals, draftees, and players on college scholarships.
Rick is an OBA course clinician for Levels I, II & III and speaks regularly at clinics across Canada and the United States.
Has spoken on three occasions at the Ontario Best Ever coaching clinic and twice at the British Columbia coaches clinic.
Rick has also worked on motion pictures and television productions as a technical consultant; these include, "Angels in the Infield," "Fever Pitch," Men TV, Omni Television, and City TV's "Batter Up."
Attended Elite Baseball Mentorship at Cressey Sports Performance 2015.